Can you believe Christmas is coming … I don't even want to count the
weeks, days etc. time just seems to be escaping. 
The kids have only gone back to school, and I'm not quite sure where the summer holidays went and now we have to think about Christmas!
This is one of the reasons, I love writing my blog! When we think about how fast time is passing us by, it's a reminder to stop and take a breath. Enjoying each day is what matters. 
With this in mind … enjoying each day with a glass of wine is how some people like to roll! Not that I'm encouraging this behaviour, but as a wine-lover, (yes we can still be spiritual etc. and enjoy the flavours of alcohol-fuelled grapes), there's something fun about receiving a wine-related gift.
So do you have a family member or friend who would relish, or find it fun, to recieve a quirky wine-related gift?
Here's some fab ideas!
A BATH CADDY
How perfect is this for wine lovers, book lovers and bath lovers?
A fab all-in-one pressie.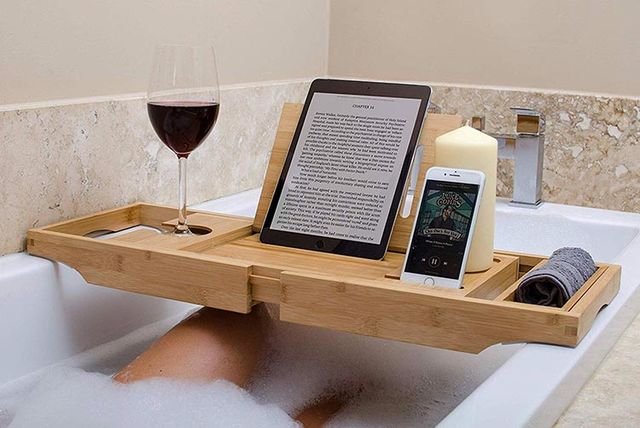 WINE FOOD BOOK
For those friends who not only love wine, but who also enjoying cooking. This great book has many ideas to accompany the finest wines.
WINE STARTER KIT
Many wine lovers have their favourite wines, but many are up for exploring different tastes. This is a great pressie for wine-lovers to experiment making their own wine.
Click here to purchase this fun wine making kit
WINE CHILLER STICK
I love this! We've all seen the wine bottle coolers, but sometimes they are just not convenient! How perfect is this? Not only does it keep it cool but it is a wine stopper too! Perfect for those friends who simply like a glass of wine, rather than the bottle!!
FUNKY WINE HOLDERS
I love a quirky wine holder! I love the shoe design holders, but if that's not your thing, check out the link below for more funky designs.
SEE MORE FUNKY, QUIRKY WINE HOLDERS
FUNKY PERSONALISED ACCESSORIES
How cute are these? Perfect for those friends who love to snuggle with a glass of wine. Personalising them gives that extra special touch.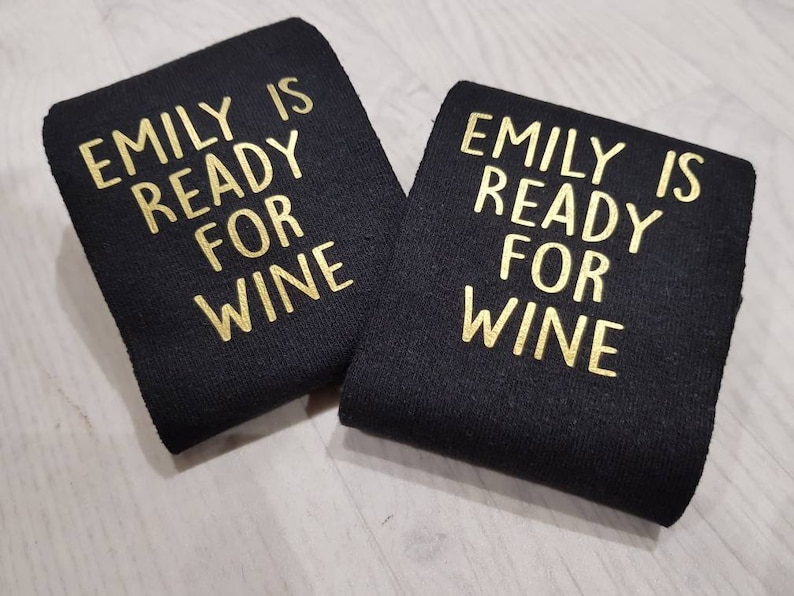 WINE COLOURING BOOK
Not only is this a fun pressie, but it is perfect for mindfulness. A glass of wine and a relaxing evening colouring … perfect!
WINE SOAP
A fun gift that is great for wine lovers who love their baths.
See more about this wine soap here
PORTABLE & FOLDABLE WINE & PICNIC TABLE
I have no words for this … it's perfect! Not only to use in the park or on the beach, but also in the garden when entertaining friends! You could buy this for a wine loving friend, or buy it for yourself! This defintiely something I'll be adding to my kitchen attire.
WINE CANDLE
What a perfect way to spend a relaxing evening: a beautiful scented candle giving off the aroma of your favourite wine. Lovely gift for wine lovers.
See this pinot grigio wine candle here
Download, print and frame! Simple! A cheap but fun gift for wine-lovers.
This is a bundle of wine prints for under £5: you receive 10 prints in 4 different sizes (4×6, 5×7, 8×10, 11×14)
You can even use them as scrolls … tie a piece of red ribbon around the scroll & it's already looking like christmas!
See below the prints you will receive, all print off in black and white:
See here the above black and white prints, available on my online shop.